---
News
Posted by ALVARO FERRANDO on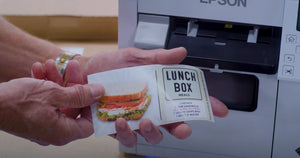 In the fast-paced world of the hospitality industry, attention to detail and efficiency are paramount. From managing inventory to delivering exceptional customer experiences, every aspect counts. One often-overlooked yet essential element is labeling. Whether it's food and beverage containers, promotional materials, or even room organization, labels play a crucial role. Enter the Epson ColorWorks C4000 Label Printer, a game-changer for the hospitality sector. In this blog, we will explore the advantages this innovative printer offers to streamline operations and elevate aesthetics in the hospitality domain. Stunning Visuals with Precision In the hospitality industry, appearances matter. The Epson ColorWorks C4000 Label...
---
Posted by Alvaro Ferrando on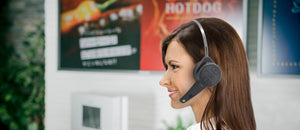 Panasonic Food Service and Retail Solutions Group is pleased to announce the WX-CH455 HD3 headset firmware (BBIC - V1.05R00) and settings software tool (v1.0.2) version updates. Working with our customers and partners, we have evaluated and tested some additional areas of improvement with this unique headset. Adding these enhanced features, restaurants will appreciate substantial improved performance and overall satisfaction with the HD3 Headset. Since the HD3 headset is completely compatible with both the Attune and the Attune II systems, this new update will benefit all Attune installations that are utilizing the HD3 headsets. Please see our new HD3 Video on...